Karnashapadham is a Kathakali modern in origin (late twentieth century) though in spirit it belongs to the Travancore court and preserves much of the classicism and flair for melodrama. The plot is a subtext of Mahabharatha, and the protagonist is Karna the eldest son of Kunthi born out of wedlock. Circumstances force Kunthi to disown Karna as soon as he is born. Karna is fostered by a charioteer. He grows up to be a great warrior and is befriended by Duryodhana, the Kaurava prince. Karna is fiercely loyal to Duryodhana and Kunthi is caught in a dilemma whe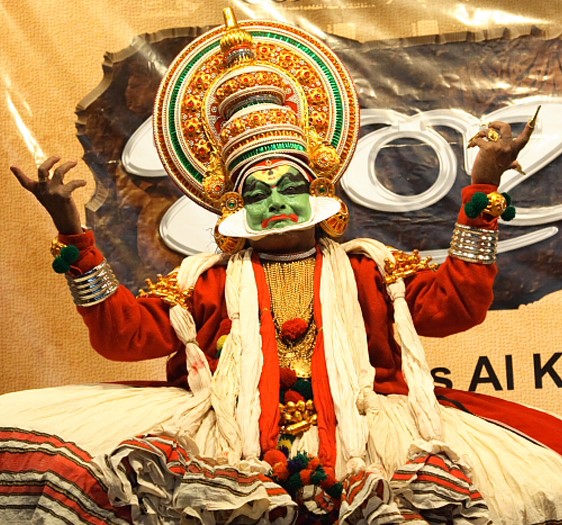 n her sons Pandavas are about the battle the Kauravas. She makes a bid to meet Karna and apprise him of his true lineage. The drama that unfolds and the intense emotional conflict undergone by the protagonist has made this play a favourite in the Kathakali world. Beautiful verses set to enchanting music is another reason for the popularity of Karnashapadham.
Duryodhanavadham
Penned by Aryanarayanan Mooss in the second half of nineteenth century, this is considered a masterpiece of plot editing. It summarizes the epic of Mahabharatha brilliantly. Intelligently asserting that the broader narrative is well known to its audience, it cherrypicks dramatic scenes that captures the essence of rivalry between Pandavas and Kauravas and its inevitable denouement. Duryodhana the anti-hero, Krishna the diplomatic pacifist and Bhima as incarnation of rage and vengeance assume primacy at different parts of the plot. There is an apocryphal tale about how the author Mooss was granted a blessing that Duryodhanavadham would always be unmatched in popularity. Nearly two centuries later, the blessing still seems to hold good.