Kathakali
Vesham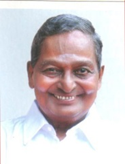 Kalamandalam Gopi
Vadakke Manalath Govindan Nair popularly known as Kalamandalam Gopi is an accomplished Kathakali artiste universally accepted as the personification of elegance, beauty and proficiency in acting. He is a disciple of the renowned Kalamandalam Ramankutty Nair, Kalamandalam Padmanabhan Nair and Keezhpadam Kumaran Nair, and was trained at Kerala Kalamandalam. He is the reigning king and epitome of pacha vesham in Kathakali. During his long forty years career in Kalamandalam, he has trained and perfected many a talents and brilliant disciples. As a torch-bearer of this exquisite Indian culture, he has enchanted the world with the magical spell of Kathakali.
Recipient of the Kendra Sangeet Natak Akademi award, Kerala Sangeetha Nataka Academy Award, Kerala Kalamandalam Fellowship among other awards and accolades, Kalamandalam Gopi was awarded with the civilian honour of Padma Shri in 2009 by the Government of India.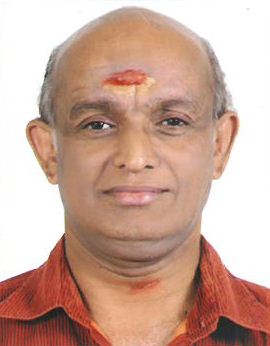 Kalamandalam Balasubramanian
Kalamandalam Balasubramanian was born in 1955 to C V Rama Variar and Thankamani Marasiar. He joined Kerala Kalamandalam as a student in 1968 and completed rigorous training as a Kathakali actor under the tutelage of such stalwarts as Kalamandalam Ramankutty Nair and Kalamandalam Gopi. He served his alma mater as a teacher, head of department and principal for 32 years from 1979. Today Kalamandalam Balasubramanian is one of the most accomplished and respected Kathakali actors. Numerous accolades and awards that have come his way bear testimony to this fact.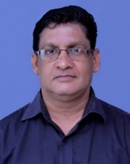 Margi Vijayakumar
Born on 31st May 1960 to Velayudhan Nair and Lalithamma, Vijayakumar learned Kathakali from 1975 to 1983 in Margi.   As an artiste who innately portrays female characters, Margi Vijayakumar has been enthroned as the successor of Kottakkal Sivaraman by Kathakali enthusiasts. Though he was trained under several masters including Thonnakal Peethambaran, who have helped him enter the world of Kathakali, it was the tutelage of Kalamandalam Krishnan Nair and his stage performances with the maestro that catapulted him to a higher level in the world of Kathakali. His conscious efforts to stay within the classical performance tradition even while portraying refined and clarified emotions with elaborate gestures and bhava have kept him at the pinnacle of success in this art form.
He has been honoured by many Kathakali clubs and organisations.
Kalamandalam Soman
Soman was born in 1965 in Kariyattil Veetil, the house of famous Kathakali artist Koppan Nair as a son of Kondodathu Kannankutti Nair and Nanikutti Amma. In 1977, after his 8th standard, he joined Kerala Kalamndalam as a Kathakali student. M.P.S. Namboodiri, Vazhengada Vijayan, Balasubramanian, Kalamandalam Gopi and Ramankutty Nair were his teachers. He received scholarship from Central Government for 2 years during which he pursued his studies under the guidance of Ramakutty Nair asan in Gurukula method of learning. A prowess artist in Pacha, Kathi, Kari, and Thadi characters in Kathakali, Soman has received senior fellowship from Ministry of Human Resources and also many other awards.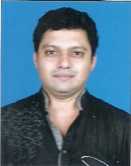 Kalamandalam Vijayakumar
Working as a teacher in Irinjalakuda Unnayi Warrier Kalanilayam,  Vijayakumar has well established his place in Kathakali as a profound female artiste. He was born in 1975 at Chambakkara in Kottayam district to Narayanankutti Nair and Savitri Amma. In 1988, after his 7th standard, he joined as a Kathakali student at Kerala Kalamandalam and learnt under the guidance of Ramdas, Balasubramanian, Vasu Pisharody and Vazhengada Vijayan. He has also received two years scholarship from the Central Government.
He has received many awards including Ustad Bismillah Khan Yuva Puraskaram of Kendra Sangeeth Natak Academy.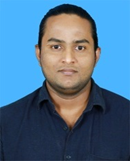 Kalamandalam Neeraj
Kalamandalam Neeraj is a young talented artist in Kathalakali who dons pacha, kathi, kari and chuvappu characters with extreme brilliance. Born in 1988 at Paloor in Malappuram District to Mohandas and Geetha, Neeraj joined Kerala Kalamandalam in 2000 after his 7th standard and continued his education there. He completed his Post Graduation in 2011. His teachers included Shanmugadas, Mayyanad Rajeevan, Rangan, Suryanarayanan, Ramadas, Balasubramanian and M.P.S.Namboothiri.  He is pursuing his PH.D in Kerala Kalmandalam under the guidance of Dr. P. Venugopalan.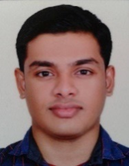 Kalamandalam Adithyan
Born in 1994 to Devakisadanam Sivashankaran and Radhamani,  Adithyan has completed his training as a Kathakali actor in Kalamandalam and is presently pursuing higher studies there.  With his talent and hardwork,  Adithyan was able to garner the attention and accolades of connoisseurs soon after his training.  At a young age itself, he has demonstrated his mastery over even relatively complex and elaborate roles in Kathakali.
Pattu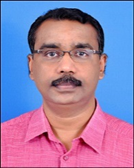 Pathiyoor Shankarankutty
Shankarankutty was born in 1964 to the famous Kathakali Bhagavathar Pathiyoor Krishnapilla and Lakshmikutti Amma. He was born in Madathil Thekethil House in Karikkadu Desam, Alapuzha district. He learnt Kathakali music from his father and Kathakali from Evoor Krishnapilla. He passed Gana Bhushanam with 1st class from Thripunithara R.L.V. Music Academy.
He learnt Kathakali lessons from Kerala Kalamandalam. His inherited talent and determination led Shankarankutty to forefront in Kathakali music. He has been honoured by many Kathakali clubs and organisations.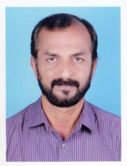 Kottakkal Madhu
Born to K. Govindan Nair and K. Sathyabhama on 26th October 1968, Madhu initially learned his music from Parameswara Iyer.  It was the attentive tutelage of Kottakkal Vasu Nedungadi and Unnikrishna Kuruppu at PSV Natyasangham that elevated the musical prowess of Madhu. He treasured as a vocalist by the music lovers of our times and his slightly nasalized rendition is appreciated by all Keralites. Through persistent analysis and studies Madhu's musical accomplishment stands luminous and is greatly accepted in modern Kathakali stage.
He was a recipient of the T.V. Kochaniyan award constituted by Kerala Kalamandalam.  He has also been honoured by many Kathakali clubs and organisations.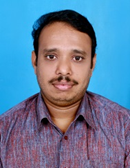 Kalamandalam Vinod
Kalamandalam Vinod was born on 4th May, 1974.  Of the many prominent students of Kalamandalam who have been tutored by Madambi Asan and Subramanian Asan, the name of Kalamandalam Vinod, a native of Kollam district, stands out among Kathakalippadam vocalists. An inborn penchant for music, expertise through meticulous training and rich stage exposure, an aptitude to pursue in various traditions of Kathakali and a deep understanding of its varied modes, make him an illustrious artiste and a blessing to Kathakali.
He has received many prestigious awards from various Kathakali clubs and organizations.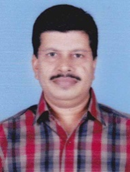 Kalanilayam Rajeevan
 Born to Thekke Vazhakkulam Kannamangalath Shankaran Nampoothiri and Sharada Antharjanam in 1969, Rajeevan started Kathakali music training under Kalamandalam Balachandran. He joined Kalanilayam in 1990 and trained under Kalamandalam Rajendran and Kalamandalam Narayanan Embranthiri. After studies, he became a protégé and accompanist of Kalamandalam Hyderali. Having won several awards including KV Kochaniyan Smarakam, Hyderali Smarakam and Tirur Nambissan Smarakam in a short span of time, Rajeevan is a worthy torchbearer to the rich tradition of Kathakali music that he represents.
Chenda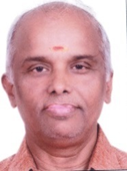 Kalamandalam Unnikrishnan
Kalamandalam Unnikrishnan was born on Oct 10, 1958. His father is Late Ramakrishnan Nair and mother is Maniyattu Dakshayini Amma.  He began to learn Chenda from the age of eight itself under Narayana Kurupu and after his primary education of 8th he joined Kerala Kalamandalam and learned Kathakali Chenda from 1972-77 under Kalamandalam Chandra Mannadiar and Kalamandalam Achunni Poduval.  He is the first ever chenda percussionist who has been elevated to the post of the Principal of Kerala Kalamandalam.
A deep distinctive insight into the charming aesthetics of the art of Kathakali, a strong perception of the emotions portrayed by the actor and an exceptional faculty to express on his chenda even the most intricate engagements of the actor has evolved him into a complete and a supreme ace of Kathakali chenda.
He has received many prestigious awards from various Kathakali clubs and organizations.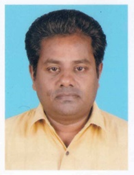 Kottakkal Prasad
Born to Pallassena Chandramannadiar, the legendary Chenda player, and Kalyanikutti Amma in 1965, Prasad joined PSV Natya Sangam in 1982 after completing his tenth standard. Besides his father, his tutors included Pallassena Krishna Mannadiar, Kuttan Marar and Krishnan Kutty. He is working as the chief tutor in Chenda vadyam in his Alma mater.  He has received many prestigious awards from various Kathakali clubs and organizations.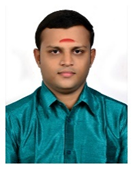 Kalamandalam Venumohan
Son of M.G. Mohan Kumar and P.C. Vasanthakumari, Venumohan was born in 1989 in Erumeli. He joined Kerala Kalamandalam in 2000 after his formal education. His teachers included Radhakrishna Marar, Rajan, Balaraman, Unnikrishnan, Prabhakara Poduval, Vijayakrishnan and Varanasi Narayanan Namboothiri.  He is working as a temporary teacher in Kerala Kalamandalam. He has received Kalamandalam Krishnan Nair award from Payyanoor Kaliarangu and Navabhavu Puraskaram from Chalakkudy Kathakali Club.
Kalamandalam Venumohan has become an inevitable part of Kathakali arena as a Chenda artist in a very young age.
Maddalam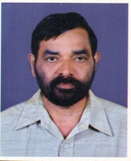 Kalamandalam Sankara Warrier
Born on June 1, 1952 to late Krishna Warrier and Madhavi Warrasiar, Sankara Warrier joined Kerala Kalamandalam at the age of 15 and was trained in maddalam under the tutelage of Kalamandalam Appukutty Poduval and Kalamandalam Narayanan Nambeesan.   After a brief stint in Kalamandalam as a maddalam teacher, he moved into FACT in 1981 and served as a Maddalam teacher for 18 years before his retirement in 2005.
Sankara Warrier has authored a book titled "Maddalam Enna Mangalavadyam".  He was honoured with a Veera Shrinkhala by the Maharaja of erstwhile Kochi at Tripunithura.    Kalamandalam Award, Venkichan Smaraka Puraskaram are among the various awards and recognitions he received from various government institutions, kathakali clubs and cultural organisations.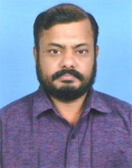 Kalamandalam Rajanarayanan
 Born to Gangadharan Nair and Vijayalakshmi Amma in Panjal Niravath House (Cheruthuruthy), Rajanarayanan was trained in his school days by Parameswaran Nambissan. He joined Kalamandalam in 1988, where he was taught by stalwarts like Kalamandalam Narayanan Nambissan and Kalamandalam Narayanan Nair. A versatile artiste, Rajanarayanan is counted among the few maddalam artistes who have successfully excelled in both Kathakali accompaniment and panchavaadyam performance, as they call for distinct temperament and nuances in maddalam playing.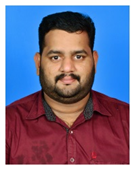 Kalamandalam Aneesh
Son of Ramachandran and Nalini, Aneesh was born in 1988 in Paravur Alampuly house in Thrissur district. After his 7th standard in 2000, he joined Kerala Kalamandalam and continued there till his graduation.He has studied under the expert guidance of Cherppulassery Sivan, Narayanan Nair,Gopikuttan, Ramadasan, Kuttinarayanan, Haridasan, Sasikumar, and Rajanarayanan. He has been working as a maddalam artiste in kathakali, keli and Panchavadyam for the last thirteen years.
 Aniyara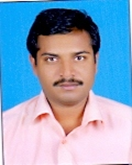 Kannan P Nair
Born to Cherukattil Pankajakshan Nair and Indiramma in 1978, Kannan was associated with Sandarshan Kathakali Academy from its early days. He is a well-known backstage artiste popular especially in Southern Kerala and has endeared himself to artistes and organisers alike with his dedication and efficiency.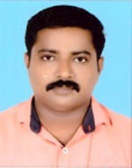 Jagannathan
Born in 1985 at Panmana in Kollam district to Karunakara Pillai and Vasantha kumari Amma, Jagannathan had his education from ITI and due to his unbound passion for Kathakali, he is working as a green room artist. He is popularly known as Arun in Kathakali circles.
Chutti

Kalamandalam Satheesan
He was born in 1957 at Thavanur in Malapuram district to Maravanjeri Narayanan Namboothirippad and Parvathi Antharjanam. He joined Kerala Kalamandalam as a student of Chutti and Koppu in 1979 after completing his 10th standard.His teachers were Gopalapilla and Ramamohanan. He received scholarship from Central Government for 2 years. He has served Peroor Sadanam Kathakali Academy.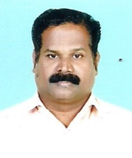 Kalamandalam Sivadas
Son of Shankunni and Narayani, Sivadas was born in 1970 in Kumaranallur, Wadakkanchery in Thrissur district. He joined Kerala Kalamandalam in 1987 as a student of Chutti and Koppu after completing his 10th. His teachers included Gopalapilla, Ramamohanan and Shivaraman.He has received scholarship from Central Government.  He joined his alma mater as a teacher and this year he became the head of the department.
Thaayampaka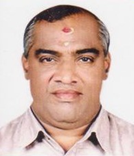 Mattannur Sankarankutty
'Mattannur', as Sankarankutty Marar is affectionately called by the legion of art lovers in Kerala, has so shaped the tastes of Thayampaka enthusiasts in our generation that most of them use him as a benchmark to evaluate any Thayampaka performance. Little wonder then that most flourishing artistes today tend to emulate him, including departures he has consciously made from the tradition prevalent before him. Chenda as a versatile instrument, Thayampaka as an art form and percussion tradition of Kerala itself has been enriched by the eminent contributions of this great artist.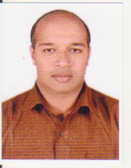 Mattannur Sreekanth
Son and disciple of Mattannoor Sankarankutty Marar, Srekanth is an accomplished chenda artiste and a follower of his father's footsteps.  He is a talented mridangam player too.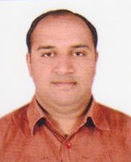 Mattannur Sreeraj
Mattannoor Sreeraj, son and disciple of Mattannur Sankarankutty Marar, is a gifted chanda percussionist known for his effortless rendition of intricate rhythmic patterns in Thaayampaka.  His acumen to deliver the most complex and elaborate combinations of adantha kooru is well known and is cherished by percussion enthusiasts.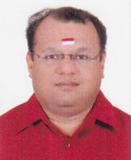 Vellinezhi Anand
Son of Kalamandalam Achunni Poduval, Anand is a chenda percussionist.  He is also working as a Hindi teacher in TSNM High School – Kundurkkunnu.  He has accompanied Mattannur in almost all the percussion ensembles led by the latter.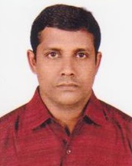 Mattannur Ajith
Mattannur Ajith is a lead Ilathalam artiste and is a member of Mattannur Thaayampaka troupe.
Mohiniyattam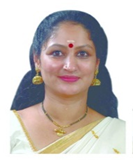 Vinitha Nedungadi
Vinitha Nedungadi hails from a family of art and literature.  Daughter of late P. Narendranath, the famous children's writer in Malayalam, Vinitha got attracted to the rich heritage of Indian Classical art forms right from her childhood.
She has a Post Graduate Degree in Mohiniyaattam from Kerala Kalamandalam Deemed University, and has undergone extensive traditional system of training in this art form under Guru Padmashri Kalamandalam Kshemavathy.
Vinitha has performed in several parts of India and abroad.  The grace movements and powerful expressions make her concerts exceptional.  She has also given several lecture demonstrations on various subjects in classical dances.  Her choreographic works are well appreciated by viewers and critics alike.  Tagore's Gitanjali, Varshamohini (Navarasas of Rain), Edassery's Poothappattu, Anthithiri, Kavalam's Karukare as Kekiyaattam, Poothanamoksham, etc. are to name a few.
Vinitha is a top graded artiste in Doordarshan and a panel artiste for Indian Council for Cultural Relations (ICCR).  She was honoured with Kerala Sangeetha Nataka Academy Award, Kerala Kalamandalam Award, 'Natya Ratnam' and 'Yuva Kalarathnam' awards and Jr. Fellowship from Sangeet Natak Academy, New Delhi.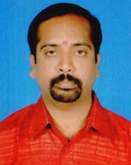 Kallekulangara P Unnikrishnan
 Unnikrishnan obtained his 'Gaanabhushanam' diploma from Chembai Memmorial Govt. Music College, Palakkad and post diploma 'Gaanapraveena' from Swati Thirunal Music College, Thiruvananthapuram. During this period he was trained by Gurus Mavelikkara Velukkutty Nair, Parassala Ravi, Kadanad V K Gopi, Cherthala S Dinesh, etc.  At present he is a faculty member in School of Drama & Fine Arts, Thrissur. As a percussion artiste Unnikrishnan has accompanied many stalwarts of Carnatic Music. He has performed in many parts of India and abroad.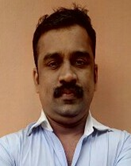 Rajesh Kallekulangara
 Rajesh is a proficient  Flute and Nadaswaram player. He was trained by his father Sri. Pallavur Krishnankutty. Former faculty member of Darpana Academy, Ahmadabad founded by Mrinalini Sarabhai,  Rajesh has performed in many parts of the world for various cultural programmes.
Suresh Ambady
 Suresh, under the tutelage of eminent Gurus Purushothama Rao and Eswara Varma became a talented violin player. A winner for 5 years in Calicut University competitions, he is an integral part of Vinitha's team for more than 15 years.  As the District President of Sathya Sai Seva Samithi, Suresh is the back bone of many cultural activities in Palakkad.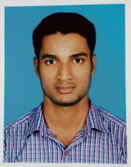 Biju Edappal
A post graduate in music from Chembai Memmorial Govt. Music College Palakkad, Biju undergoes special coaching from eminent musician Sri. V R Dileep Kumar. He is a staff member of P Narendranath Memmorial Sreevidya Academy, Palakkad.