Artistes' Profile
Kathakali
Vesham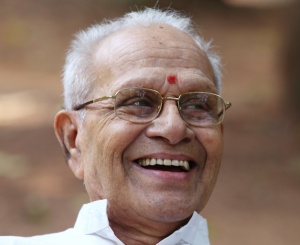 Madavoor Vasudevan Nair (Padmabhooshan awardee)
 Considered a doyen of thekkan chitta (Southern style) in Kathakali, Vasudevan Nair is one of the senior-most Kathakali actors today. Born in 1929 to Madavoor Karottuveettil Ramakkuruppu and Kalyani Amma, Vasudevan Nair started training under Madavoor Parameswarappilla. Later he trained for twelve years under Guru Chengannoor in the traditional gurukul style. Great performances that draw from his talent, training and deep knowledge of the characters portrayed have endeared Vasudevan Nair to generations of Kathakali connoisseurs. After serving as the thekkan chitta instructor in Kalamandalam, Vasudevan Nair established Kalabharathi Kathakali Academy in Pakalkuri. Accreditation as a Kathakali music artiste with Akashavaani is testimony to his versatile genius. Amongst a long list of recognitions, Vasudevan Nair was honoured in 2010 by Govt. of India with the Padma Bhushan.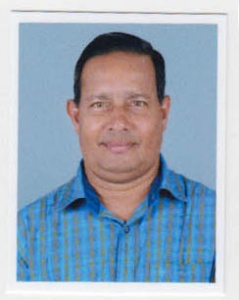 Kalamandalam Sreekumar
Born in 1958 to Vayalar Musharichirayil Balakrishnan Nair and Bhageerathi Amma, Sreekumar started his Kathakali lessons under Eramalloor Balakrishna Menon. From 1974, he trained in Kalamandalam under stalwarts like Kalamandalam Padmanabhan Nair, Kalamandalam Gopi, and Vazhenkada Vijayan. He joined as a Kathakali instructor in RLV Academy and retired as the Head of Department. Though he is more accustomed to pachcha and kaththi roles, Sreekumar is equally adept in enacting vellathadi and minukku roles. Scholarship for the best student in Kalamandalam, Ernakulam Kathakali Club Award, Omanathinkal Puraskaram, Guru Chengannoor Award are some of the accolades that have come Sreekumar's way.
Born to the great Kathakali musician Kalamandalam Unnikrishna Kurup and Lakshmikutty Amma in 1959, Haridasan trained as a Kathakali actor under Vellinezhi Nanu Nair, Kalamandalam Kuttan and Kalamandalam K G Vasudevan. He also learned Carnatic music under Vellinezhi Subramanya Bhagavathar. While working in Kalamandalam Kolkata, he learned Bharathanatyam and Mohiniyaattam from Kalamandalam Thankamani. He returned to Kerala in 1984 and has been active ever since. He gives expression to his versatile genius as a Kathakali performer with emphasis on sthree veshams, as a Kathakali and classical dance instructor, as a Kathakali singer and also as a singer for kalam pattu, another traditional art form of Kerala. He has been honoured by Bharatham, a Dubai based organization promoting classical arts and with Senior Fellowship from the Govt. of India.          
Born to Pullur Makaramkottiyath Narayanan Kundalayar and Kalyani Antharjanam in 1960, Kesavan Kundalayar joined PSV Natyasangham as a student in 1972 and trained under Krishnankutty Nair, Gopi Nair, Appu Nair, Narayanan Nair, Sambhu Embranthiri and Chandrasekhara Varier. Nourishing his innate abilities with dedication and hard work, Kesavan Kundalayar is among the recognised Kathakali actors today. His kaththi veshams and Parashuraman (Seethaswayamvaram) are considered outstanding by connoisseurs.
Born in 1973 to Mannarkad Chenganamkattil Ramankutty and Madhavi, Pradeep joined Kalamandalam in 1985 where he trained under Kalamandalam Padmanabhan Nair, Vazhenkada Vijayan and Kalamandalam Gopalakrishnan and later under Kalamandalam K.G. Vasudevan for two years with scholarship from Govt. of India. He also took training in classical dance under Vellinezhi Haridas. With his adept handling of major Kathakali roles, Pradeep is today considered one of the most prominent young Kathakali actors and arguably the best in portraying kaththi veshams. He has been honoured with Kochaniyan Smarakam, Kottakkal Krishnankutty Nair Smarakam, Vazhenkada Kunchu Nair Smarakam and Kendra Sangeetha Nataka Academy Bismillah Khan Award. Recently, Pradeep reached another important milestone in his glorious career with a full night portrayal of Ravana from multiple aattakathas (plays), a performance that earned him a place in the Limca Book of Records and immense admiration from the Kathakali fraternity.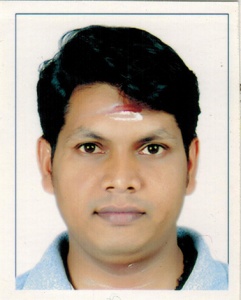 Kalamandalam Radhakrishnan
Born to Pulappatta Parakkunnath Shankunni Vaidyar and Kurumba in 1982, Radhakrishnan joined Kalamandalam as a student in 1982. He subsequently completed his graduation and post graduation in Kathakali vesham (acting) from RLV Academy. Kalamandalam Gopalakrishnan, Krishnakumar, Srikumar and Haridasan were his main instructors. After displaying his prowess in supporting roles and then moving to protagonist roles, Radhakrishnan holds immense potential as a Kathakali actor with his proficient handling of versatile characters including sthree veshams (female characters in Kathakali).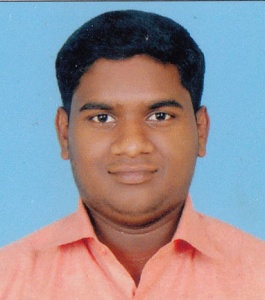 Kalamandalam Chinosh Balan
Born in 1990 to Kizhur Ariyarath Balan and Svedini, Chinosh joined Kalamandalam in 2002, where he was trained by Sathyanarayanan, Krishnakumar and, during his post graduation, by MPS Nampoothiri and Kalamandalam Gopi. His unstinting efforts in learning the nuances of Kathakali and in understanding and adapting from his great teachers has shaped Chinosh Balan into a consummate actor who handles the complete repertoire of Kathakali veshams with aplomb.
Pattu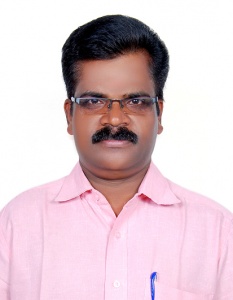 Sadanam Sivadas
Born to Vadakkeveetil Chami and Kannamma in 1975 Sivadas started Kathakali music training under Sadanam Jyothi. In 1986, he joined Sadanam Academy as a student and trained under Kalamandalam Narayanan Nampoothiri, Sadanam Shyamalan and Kalanilayam Ramakrishnan. After completing his Post-graduate Diploma, he continues serving the Academy as an instructor. He also had a three-year stint with International Kathakali Academy, New Delhi. Innate talent, rigorous training and dedicated hard work have made Sadanam Shivadas one of the most dependable Kathakali musicians today.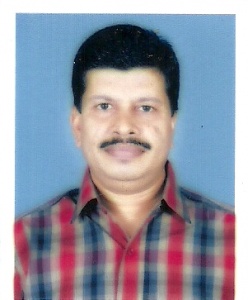 Kalanilayam Rajeevan
Born to Thekke Vazhakkulam Kannamangalath Shankaran Nampoothiri and Sharada Antharjanam in 1969, Rajeevan started Kathakali music training under Kalamandalam Balachandran. He joined Kalanilayam in 1990 and trained under Kalamandalam Rajendran and Kalamandalam Narayanan Embranthiri. After studies, he became a protégé and accompanist of Kalamandalam Hyderali. Having won several awards including KV Kochaniyan Smarakam, Hyderali Smarakam and Tirur Nambissan Smarakam in a short span of time, Rajeevan is a worthy torchbearer to the rich tradition of Kathakali music that he represents.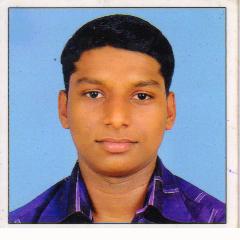 Kalamandalam Vishnu
Born to Mandiram Thannikkal Veettil Sajimon and Shobha in 1994, this young artiste joined Kalamandalam in 2006 where he was trained by Madambi Subramanyan Nampoothiri, Kalamandalam Shivadas and Sadanam Shyamalan. He has started performing on stage since 2009 and has accompanied most of the leading young Kathakali singers of today.
Chenda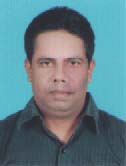 Kalamandalam Krishnadas
Born in 1965 to Pallassana Padmanabha Mannadiyar and Saindhavi Amma, Krishnadas belongs to a family with an illustrious tradition in percussion arts. In early years, Krishnadas was trained by his grandfather Krishna Mannadiyar and uncle Chandra Mannadiyar. He had his arangettam (debut) at the age of eight and joined Kerala Kalamandalam at the age of fifteen. There he came under the guidance of stalwarts like Kalamandalam Krishnankutty Pothuval, Achunni Pothuval, Chandra Mannadiyar and Varanasi Madhavan Nampoothiri. Krishnadas is counted among the best chenda artistes in Kathakali today with his adept accompaniment to a range of great actors performing diverse roles. Krishnadas has been honoured with awards including KV Kochaniyan Smaraka Puraskaram, Pallassana Gold Medal, Rajasam Puraskaram, Kalasagar Puraskaram, Kalamandalam Kesavan Smaraka Puraskaram and Chalakudy Nambissan Smaraka Puraskaram. Since 1985, he has been serving as an instructor in Margi Academy, Thiruvananthapuram.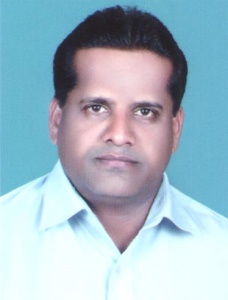 Kalamandalam Balasundaran
Born in 1968 to Thirunarayanapuram Thenethodiveettil Appukkuttan and Shanthakumari, Balasundaran started his chenda lessons under Kalanilayam Kunjunni. He joined Kalamandalam in 1983 and trained under Achunnipothuval, Balaraman, and Unnikrishnan. His talent was rewarded with scholarship and junior fellowship from Govt. of India. Working as a teacher in his alma mater since 2004, today Balasundaran is well appreciated as a performer and a teacher.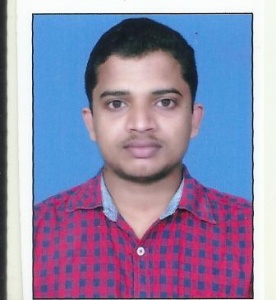 Kalamandalam Ravishankar
Born in 1989 to Cherthala Thayappalliveliveettil Sasikumar and Ponnamma, Ravishankar started his chenda lessons with Cherthala Vishwambharan. He joined Kalamandalam in 2002 and trained under Kalamandalam Balaraman and Kalamandalam Unnikrishnan. Ravishankar is a prodigy who has been fortunate to perform with great senior artistes at a young age. Presently doing his higher studies in Kalamandalam, Kathakali has high expectations from this talented performer.
Maddalam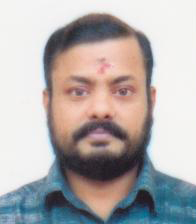 Kalamandalam Rajanarayanan
Born to Gangadharan Nair and Vijayalakshmi Amma in Panjal Niravath House (Cheruthuruthy), Rajanarayanan was trained in his school days by Parameswaran Nambissan. He joined Kalamandalam in 1988, where he was taught by stalwarts like Kalamandalam Narayanan Nambissan and Kalamandalam Narayanan Nair. A versatile artiste, Rajanarayanan is counted among the few maddalam artistes who have successfully excelled in both Kathakali accompaniment and panchavaadyam performance, as they call for distinct temperament and nuances in maddalam playing.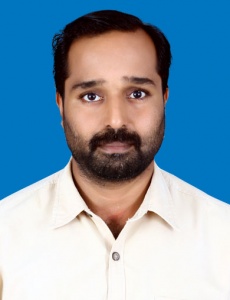 Sadanam Bharatharajan
Born in 1979 to Kanjirakkode Puthan Madathil Ramaswamy and Bhagyalakshmi, Bharatharajan studied in Peringottu School famous for the accolades it has won in panchavaadyam and melam. In his high school years, Bharatharajan joined Sadanam Kathakali Academy where he trained under Sadanam Rajagopalan and Sadanam Devadas. Later he underwent training under Cherpulasseri Sivan in the traditional gurukul style. Having earned renown as an adept Kathakali and panchavaadyam performer, Bharatharajan is presently serving as an instructor in his alma mater at Peringottu.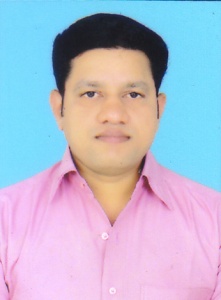 Kalamandalam Venu
Kalamandalam Venu is one of the most talented Maddalam artistes to emerge from Kerala Kalamandalam in the recent years. Born in 1982 to Thekke Puthuvattil Raman and Parvathy, Venu joined Kalamandalam as a student in 1997. He later trained under Cherpulasseri Sivan, a maestro, with a Govt. of India scholarship. Venu has also had brief teaching stints in Kerala Kalamandalam and RLV Academy.
Chutti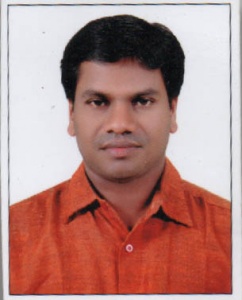 Kalamandalam Sukumaran
Born in 1978 to Thonnurkkara T.V.R. Bhavan Ramakrishnan and Sarojini, Sukumaran joined Kalamandalam in 1994. Later he apprenticed in koppu with a Govt. of India scholarship under Vazhenkada Govinda Varier. Later, he underwent special training in Kalamandalam and counts Kalamandalam Ramamohan and Kalamandalam Sivaraman as his main teachers. Having mastered both koppu and chutti, Sukumaran today serves as an instructor at Sandarshan Kathakali Academy.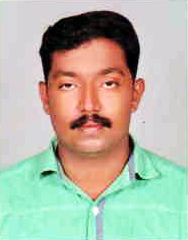 Kalanilayam Rajeev
Born to Thirunarayanapuram Pulakkalveettil Narayanan and Sarojini, Rajeev joined Kalanilayam as a student in 1999 and completed his course with flying colours under the training of Kalanilayam Parameswaran. Today he serves Kathakali as a highly competent chutti and koppu artist, acceptable even to the senior-most Kathakali actors.
Thullal
Kalamandalam Geethanandan
Born to Pernigottu Akilanathu Madathil Pushpakathu Keshavan Nambissan and Savithri Brahmaniamma in 1961, Geethanandan joined Kalamandalam as an Ottanthullal student in 1974. He trained under K.S. Divakaran Nair (Thullal), Unnikrishnan Ilayathu (Literature) and N.K. Vasudevappanikkar (Carnatic music). Completing his Post-graduate Diploma in six years, he was the first recipient of the Govt. of India scholarship for Thullal. After his studies in 1984, he was appointed as a Thullal instructor in his alma mater. Fluent rendition of the lyrics, effortless enactment and incisive sense of humour makes Geethanandan foremost among Thullal artistes.
Thaayampaka

Kallur Ramankutty Marar
Born to Kallur Marath Kunchumarar and Madhavikkutty Marasiar in 1952, Ramankutty Marar trained in chenda under Mankurissi Neelakantamarar (Appamarar). He trained in panchavaadyam under Champakkulangara Chandrasekharamarar. One of the most prominent performers in the Palakkadan style, Kallur (as he is affectionately called by aficionados) enchants his audience with his distinct style of the different aspects of Thaayampaka.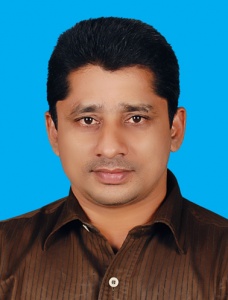 Porur Unnikrishnan
Unnikrishnan was born in 1964 to Porur Marath Krishnamarar and Radha. He belongs to a family that has produced a number of illustrious chenda artistes. Unnikrishnan trained under Thiruvegappura Shankunnippothuval and had his arangettam at the age of ten. He later trained in panchavaadyam under Ramamangalam Ramamarar. With his amazing control over the instrument and effortless improvisations, Unnikrishnan has been a towering figure the field of Thaayampaka for more than four decades now. In his illustrious career, he has performed with such doyens of Thaayampaka as Alapparamaba Shivaramappothuval and Pallavur Appumarar.
Koodiyaattam

Ammannoor Kuttan Chaakyar
Born in 1950 in the great Chaakyar family of Ammannoor, Kuttan is also a direct nephew of Ammannoor Madhava Chaakyar (Padma Shree awardee). Trained in Sanskrit literature, Kuttan Chaakyar was trained in Koodiyaattam by Madhava Chaakyar and another uncle of his, Ammannoor Parameswara Chaakyar, renowned for his training skills. Kuttan's debut was in 1966 at Koodalmaanikyam Temple, Irinjalakkuda. Kuttan Chaakyar has performed in England, Holland, Switzerland, France, Sweden, Japan, South Korea, Malaysia, and the UAE. Chaakyar has been instrumental in reviving plays like Naganandam, Madhyama Vyayogam and Maaya Sirasu Ankam etc. He is winner of the Kerala Sangeetha Nataka Academy award.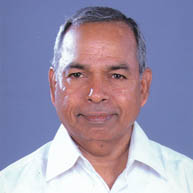 Kalamandalam (Painkulam) Rama Chaakyar
Born into the renowned "Koipa" Chaakyar family in Painkulam on 13 December 1950, Shri Rama Chaakyar was one of the first students of Kerala Kalamandalam, now a University for performing arts. He was trained under his namesake and veteran Koodiyaattam actor Painkulam Rama Chaakyar. Kalamandalam Rama Chaakyar joined as a teacher in Kalamandalam in 1975 and retired as the Head of Koodiyaattam Department in 2006, where now he is a visiting professor. Sugreevan, Shoorpanakha, Jatayu, Hanuman, Ravanan, Vidooshakan, etc., are some of the roles in which he has excelled. He also is a recipient of the Kendra Sangeet Natak Academy award.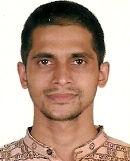 Sooraj Nambiar
An extremely talented youngster of 33, Sooraj was initiated into Koodiyaattam at the age of 10 by Guru Ammannoor Madhava Chaakyar. His debut was in 1991. His Gurus are Ammannoor Madhava Chaakyar, Ammannoor Parameswara Chaakyar, Ammannoor Kuttan Chaakyar and G.Venu. His participation in the Abhinaya Kalari organised by Natanakairali and Sanskriti Pravah for three years enhanced his innate acting and emoting skills. He played the main roles in Abhijnana Shaakuntalam and Vikramorvasheeyam, directed by G.Venu. Sooraj is a permanent member of Ammannoor Chachu Chaakyar Smaraka Gurukulam and Natankairali. Sooraj was one of the two actors who represented India at the World Theatre Project in Sweden.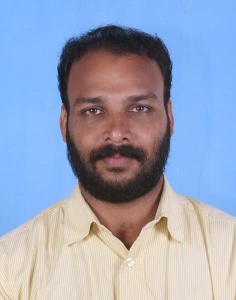 Kalamandalam Rajiv
Born in 1974, Rajeev started training in mizhavu [a percussion instrument] at Kerala Kalamandalam at the age of 12, debuting a year later. He completed a four-year diploma course followed by two years of higher training with a scholarship from the government. He has been working with the Ammannoor Gurukulam since 1989 and in 1995 became its chief Mizhavu artist. His Gurus are Kalamandalam P.K. Narayanan Nambiar, Eshwaran Unni and V.K.K. Hariharan. He has also participated at several dance and theatre festivals in India such as Khajuraho, Bharath Rang Mahotsav etc., and has toured abroad.
Kalamandalam Hariharan
This 33-year-old Mizhavu artiste joined Kerala Kalamandalam at the age of 16. His debut performance was at the Aiyyappankavu, Cherupalassery a year later. He completed a four-year diploma and two years of higher training (with a scholarship from the Govt. of India) at Kalamandalam. His Gurus are Kalamandalam Eshwaran Unni and V.K.K. Hariharan. Since 1995, he has been working at the Ammannoor Chachu Chaakyar Smaraka Gurukulam as a Mizhavu artiste. He has toured abroad and participated at several national Theatre festivals in India such as Khajuraho, Koodiyaattam festival conducted by Kendra Sangeet Natak Academy etc.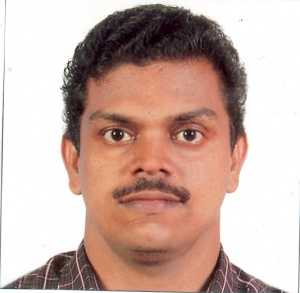 Kalamandalam Narayanan Nambiar
Son of Mani Parameswara Chaakyar and grandson of the well-known Panivadaratnam Ravunni Nambiar, Narayanan Nambiar commenced his training in Mizhavu under his grandfather at the age of six. His debut was a year later at the Edanad Durga Devi temple. He joined Kalamandalam in 1989 and completed his diploma in Mizhavu drumming under the tutelage of Eshwaranunni Warrier. He is also trained in Patakam, an art of vocal interpretation of the great Sanskrit epics. He has also learnt Chutty (make-up for Koodiyaattam artistes). Nambiar has worked in all the new productions of G.Venu, Ammannoor Kuttan Chaakyar and Margi Madhu. Since 1984, he is with Natanakairali and Ammanoor Gurukulam.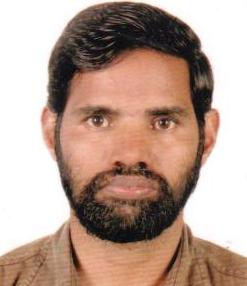 Kalanilayam Unnikrishnan
Born in 1967 to K.P. Narayanan Nair and Karthiayini Amma, Unnikrishnan started learning chenda at the age of 12 under Panjal Vakkiyil Sivasankaran Nair. In 1983, he joined Unnayi Warrier Smaraka Kalanilayam to learn idaykka and chenda (as Kathakali accompaniment) under Kunjunni Asan. After completing a four-year diploma and two-year Post diploma, he took special training in Thaayampaka under Kalamandalam Balaraman. From 1990, he has been performing in Ammannoor Gurukulam and Natanakairali as an idaykka artiste. He has worked in all the new productions of G. Venu such as Shaakuntalam, Vikramorvasheeyam and Ammannoor Kuttan Chaakyar's Mayashiras, etc. Presently he is working as an idaykka artiste at the Ammannoor Chachu Chaakyar Smaraka Gurukulam.
Mohiniyaattam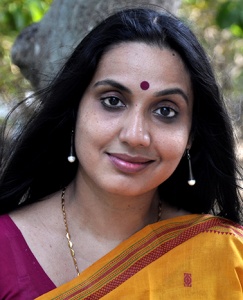 Dr Neena Prasad
Dr Neena Prasad is a leading exponent of Mohinayaattam. She has undergone training in different classical dance forms under stalwarts like Kalamandalam Sugandhi, Kalamandalam Kshemavathy, Guru Adyar K Lakshman, Guru Vempatty Chinnasatyam and Vembayam Appukkuttan Pillay. She has won appreciation for her performance at stages across the world. She has been honored with Kerala Sangeetha Nataka Academy award, Mayilpeeli Puraskaram and Madras Music Academy award. She is presently teaching and researching classical dance at Bharathanjali, Thiruvananthapuram and Sougandhika, Chennai – two institutes established by her.